Key Features
Competitive Rates
Quick Decisions
Local Processing
Home Equity Loans
Competitive rates for short-term or one-time needs:

Major life events
Home remodel projects
Debt consolidation
And more

The existing equity in your home is used as collateral backing
Terms tailored to fit your lifestyle
The interest paid might be tax deductible1
Local decision-making and processing
Dedicated, friendly service from start to finish
Home Equity Lines of Credit (HELOC)
Now for a limited time get no closing costs with a home equity line of credit.*
This leap year is the year to leap into the equity in your home! A home equity line of credit (HELOC) is a great way to leverage the value of your home and ensure you have funds available for whatever you want, such as home improvements, vacations and more!
*Income and credit qualifications apply. Rates as low as 5.75% APR and are subject to change. All HELOC loans have a $35.00 annual fee. Minimum draw at closing is $5,000. Member will not be charged any closing costs. Subject property must be the member's primary residence. Homeowner's insurance will be required as well as flood insurance if applicable. Interest rates are variable, based on Wall Street Journal Prime Rate, plus a margin. Margin offered is dependent on the member's strong credit characteristics. Members with less than strong credit characteristics may be offered a higher margin. Maximum interest rate is 18.00%. Approval restrictions may apply. No draw required at closing and all funds will be available to draw for the first 60 months. Promotion runs February 14 through March 31st, 2020. Must apply during these dates and close within 30 days of the promo expiration date.
Competitive rates for several ongoing or seasonal needs:

Education expenses
Home improvements
Emergency reserve
And more

The existing equity in your home is used as collateral backing
Terms tailored to fit your lifestyle
Funds available anytime without reapplying; apply once, then use repeatedly thereafter
Revolving credit – as principal is repaid, more becomes available for use
Funds are easily accessible via branch, telephone, or online banking requests
The interest paid might be tax deductible1
Local decision-making and processing
Dedicated, friendly service from start to finish
Mortgage Loan Officers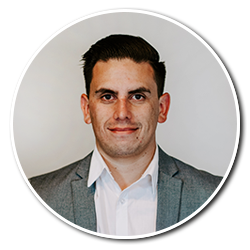 Greg Maier
Mortgage Loan Originator
NMLS ID #1735607
Greg Maier has been with First Financial Credit Union since 2015 and brings years of lending experience on both consumer and residential loan products. He graduated with a Bachelor of Business Administration from the University of New Mexico in 2013 and is well versed in conventional and portfolio mortgages with a strong ambition to give the best possible service to our members. From start to finish, you can be sure that Greg will be detailed and informative in your home buying process
Please feel free to call or email us with any questions you may have.