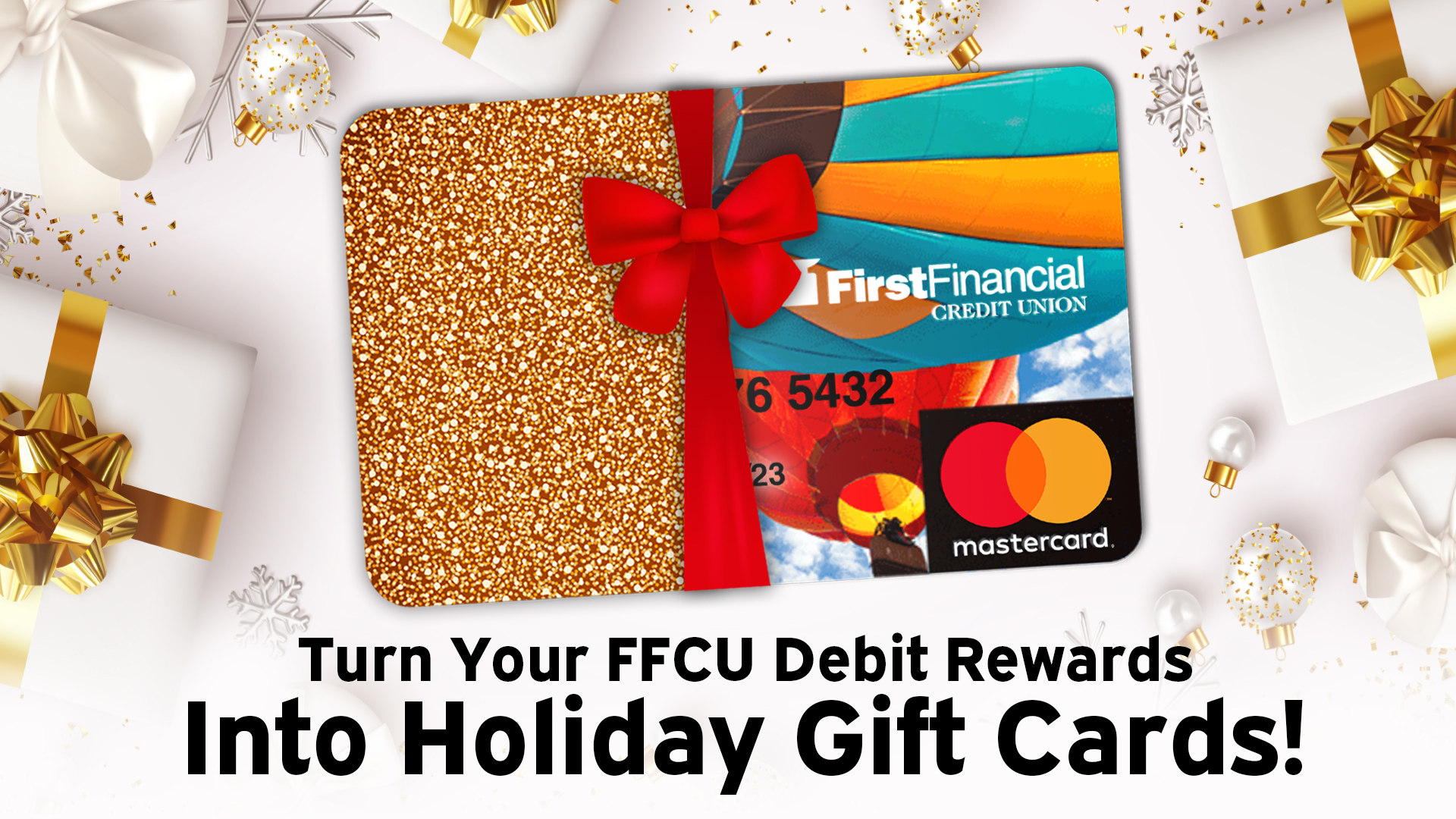 Did you know you could earn rewards by making everyday purchases online and at your favorite stores and restaurants? First Financial Credit Union (FFCU) rewards members just for using their FFCU debit card! First Rewards is a way of thanking our loyal members! You can earn points for every debit card swipe then use those points to purchase merchandise or services.
How it works: Once you have met a minimum number of FFCU debit card swipes during a month, points are awarded and tracked on the First Rewards website. Around the 15th of the month, following the month of purchase, your earned points will be sent to the email address associated with your account.
You can redeem your points for items with as little as 100 points, or you can save your points to purchase higher value items! There are hundreds of merchandise items available for purchase with your rewards points. You can even create a wish list to help keep track of what you're saving for! Purchase items for yourself or gift your friends or family!
Our members get all of this just for using their FFCU debit card! Don't have First Rewards? Visit www.ffnmrewards.org to enroll and start earning today! Then when you're ready, simply visit the same website to check your rewards total and shop for merchandise or services using your rewards points!